TYLER, TX – The American Society of Interventional Pain Physicians (ASIPP) installed Aaron K. Calodney, MD as its new president at the society's 18th Annual Meeting in Dallas.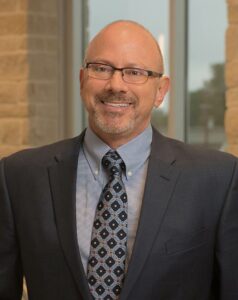 The location was especially fitting since Dr. Calodney practices interventional pain management in Tyler, Texas and received much of his training in the Lone Star State. He succeeds Peter S. Staats, MD of New Jersey whose term as ASIPP president ended.
After receiving an undergraduate degree in Music from Indiana University, Dr. Calodney went through a pre-med program at Washington University in St. Louis and subsequently attended medical school at the University of Missouri, Columbia School of Medicine. He completed his residency in anesthesiology and fellowship in interventional pain management at the University of Texas Medical School at Houston and completed an additional fellowship in pediatric anesthesia at Denver Children's Hospital in Colorado. He currently practices at Precision Spine Care in Tyler, Texas.
Dr. Calodney is a long-time member of ASIPP and serves on its Board of Directors. He is a Diplomate of the American board of Interventional Pain Physicians where he also serves as an examiner, is Board Certified in Anesthesiology, and is a Fellow of Interventional Pain Practice. He served as President of the Texas Pain Society from 2006-2008. Dr. Calodney is a well known and respected instructor and lecturer and has extensively published both articles and textbook chapters.
"We are happy to have Aaron Calodney in this leadership role," said Laxmaiah Manchikanti, MD, ASIPP's Chairman of the Board and Chief Executive Officer. "We look forward to Aaron's advice and guidance in the year ahead."
ASIPP is a not-for-profit professional organization founded in 1998 now comprising over 4,500 interventional pain physicians and other practitioners who are dedicated to ensuring safe, appropriate and equal access to essential pain management services for patients across the country suffering with chronic and acute pain. There are approximately 8,500 appropriately trained and qualified physicians practicing interventional pain management in the United States.
Interventional pain management is defined as the discipline of medicine devoted to the diagnosis and treatment of pain related disorders principally with the application of interventional techniques in managing sub acute, chronic, persistent, and intractable pain, independently or in conjunction with other modalities of treatment.